Michigan PPC Management
Digital digital advertising and Pay-Per-Click management that you can trust will deliver return on investment
Your ideal customers are looking for you, but finding your competitors instead. We can ensure they land on your website every time.
What happens when someone searches for your product or service? Are they finding you first?
The average person is bombarded with thousands of marketing messages a day and it's becoming harder to cut through the noise. Relying solely on organic search engine or social media visibility is no longer a viable strategy. These platforms are intentionally limiting organic reach to force businesses into advertising.
If you're like most businesses, you're struggling with issues like these:
You don't have time to build a following
You need leads or sales now and can't wait six to ten months to build an audience or wait for an SEO campaign to pay off.
You're competing in a highly competitive market
In a crowded space search engine optimization or social media marketing might not be realistic.
You can't find or reach your audience
With a narrow niche it can be difficult to reach your audience through traditional marketing and advertising.
You can't prove advertising ROI
There is a saying that 50% of all marketing dollars are wasted, I just don't know which half. This is not the case for pay-per-click advertising.
When executed properly, paid digital advertising drives high quality leads and generates sales… fast
You can realize the following benefits through our strategic approach and expert management services:
Immediate results
Unlike other marketing techniques, online advertising can generate traffic, leads, and sales almost immediately. Campaigns can be launched in days and leads generated immediately after.
Highly targeted
Modern digital advertising platforms allow hyper-targeting, including by location, interest, demographic, company, job title, search terms, and even pages or websites they've visited. This will enable you to reach your audience regardless of where they are online.
Measurable return on investment
Digital advertising is all about data. Advertising platforms provide detailed tracking data allowing you to measure the effectiveness of your campaigns in real time. You can track the number of clicks, impressions, leads, sales, cost per lead/sales, and profit margin. This allows for continually optimizing your campaigns for increased leads/sales and lower cost per acquisition.
Cost effective
Armed with engagement data, you can closely control your spending to ensure that the amount you spend to generate a lead or sale is less than your cost of goods sold. Once dialed in, you can be confident that your campaign is profitable, and from there, you can scale it based on your capacity to fulfill.
Dedicated PPC Experts
Our only measure of success is how successful you are
We've been running digital advertising campaigns since 2006 and have experience in a wide range of industries, audiences, and businesses. We leverage insights from similar industries and foriegn ones for unique and effective strategies that drive campaign success.
We're not just your agency, we're your success partner.
Full transparency
There are no secrets here; we tell you exactly what we're doing and why it will work.
Monthly reports
Every month we'll deliver a report of our efforts and your PPC campaign performance, including spending, cost per lead/sales, and return on investment.
Proven strategies
We use our in-house blend of digital advertising strategies to identify how best to target your audience, what messages will engage them, and how to encourage them to convert into a sale or lead.
Flexible with budgets
We have experience with budgets large and small. Our flexible and efficient workflow allows us to help regardless of where you start.
Flexible engagements
We realize every business has different needs. We can tailor a package that fits your effort and budget.
Success across all industries
We've helped clients tackle highly competitive markets and find traffic in low-volume niche ones.
Past Successes
1000%
Increase in Leads
+50%
Decrease in Cost Per Lead
30
Less than 30 days to leads
Effective digital advertising requires multiple disciplines, including strategy, creative, platform expertise, and reporting.
Search
Google Ads
Bing Ads
Social
Facebook
Twitter
TikTok
Instagram
LinkedIn
Creative
Graphic Design
Copywriting
Video Ads
Interactive Ads
Landing Page Optimization
Reporting
Google Analytics
Looker Studio
Fathom Analytics
MS Clarity
HubSpot
Our Approach
A proven process that ensures campaign success regardless of industry or target audience
01
Discovery Lead Strategy
Every engagement starts with a deep understanding of your business, goals, target audience, and competitive landscape. This process ensures the campaign strategy will be successful.
02
Campaign Launch
We execute the strategy, develop the messaging, and creative assets, and build out the campaigns on all platforms. When finished, we ensure we're delivering the right messages, to the right people, at the right time.
03
Optimize and Improve
We continually monitor the campaigns and identify what's working and what's not so we can generate better results for less ad spend.
The results are incredible. I expected more leads but not this many. I have more business than I can handle!
Mark Langschied Law
Important Information
Frequently Asked Questions
What is Pay Per Click (PPC) advertising?
Pay Per Click (PPC) advertising is a cost structure for digital advertising where you only pay when someone engages with your advertisement (typically by clicking on it.) Other common cost structures include flat fees for placement on a website, newsletter, or podcast, or paying based on the number of impressions an advertisement receives.
How much does digital advertising typically cost?
Digital advertising campaigns typically require a one-time setup investment, an ongoing campaign management investment, and the ads' cost.

Setup investments are based on campaign complexity and the number of platforms you plan to advertise across and can range from $500 – $5,000 on average.

Campaign management is typically 10 – 20% of ad spend with a minimum for campaigns with low adspend.

Ideal ad spend is dependent on your business, specifically, it's influenced by how competitive your industry is, and your average deal size and customer lifetime value. High CLV tends to raise the cost of running ads but also allows you to spend more to secure a single customer. As a starting point, we recommend allocating 3 – 5% of your annual revenue and adjusting once the campaigns are profitable.

What platforms should I advertise on?
This will differ based on your target audience, generally speaking, you want to leverage platforms your ideal customers frequent the most. Our discovery and strategy process reveals which platforms to test and in what priority. With the visibility of digital advertising, we can quickly identify which platforms deliver positive ROI and which don't.
How long before I start to see results?
Typical campaigns require 4 – 6 weeks to see positive lead flow or online sales. A ramp-up period is followed by an optimization period before the campaigns run at peak performance.

That said, we've enabled campaigns and seen qualified leads in days.
How do we know if the campaigns are working?
At the beginning of the process we'll identify your business objectives and key performance indicators. We'll configure your website analytics and advertising platforms to track the defined KPIs so we can measure exactly how much it costs to generate a positive result (lead, sale, demo, sign-up, etc…)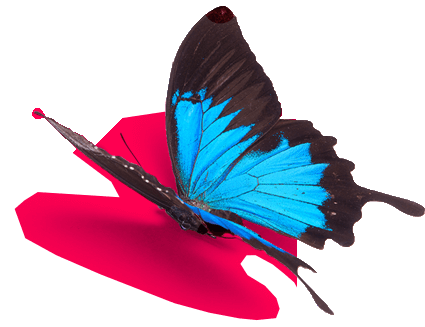 Get in Touch
Let's Talk About How to Solve Your Website and Marketing Challenges
Are you ready for a memorable website that tells your story and attracts your ideal audience. We're ready to help.