Michigan Based B2B Inbound Marketing Company
We help you identify and connect with your target audience and convert them to qualified leads
We help technology, manufacturing, and life sciences organizations succeed using proven digital strategies
Strategy
Analyze where you currently stand, where you want to go, and how to get there
Visibility
Identify your target audience(s) and guide them to your digital properties
Engagement
Architect memorable experiences to excite your users
Business
Maximize ROI with your digital presence
Inbound marketing caters directly to the needs of your ideal customer leading to efficient conversions
Opposed to traditional marketing interruptions, inbound marketing draws potential customers in by offering valuable resources and information. Many have been trained to ignore overt marketing attempts, but the inbound approach is centered around the idea that "people love to buy but hate to be sold."
Most visitors to your website are not ready for a sales discussion. Are you letting them slip through the cracks?
Prime your audience for a sales discussion.
On average, 80% of website traffic is not ready to have a sales discussion or make a purchase on arrival. We help you facilitate a relationship with your visitors so that when they're ready to buy they choose you.
The Inbound marketing methodology captures leads early in the buyer's journey and nurtures them toward a sale, generating more leads and sales opportunities.
campaigns that delight
We all make decisions with our emotions
Successful, engaging campaigns aren't created overnight; they're researched and crafted by agencies who take the time to understand the target demographic and their motives.
Using our proprietary "Air Glow" methodology, we develop a deep psychological understanding of your target audience. Once we know their underlying emotions, motivators, thoughts, questions, and actions, we can find them at every stage of the buyer's journey and nurture them towards a sales discussion.
This methodology combined with tested and proven digital strategies is how we can generate unexpected results regardless of industry or target audience consistently.
The Difference is Strategy
Reaching your goals requires an effective strategy
Strategy looks at two sides of the same coin, how do we approach marketing to deliver business results, and how do we provide value to your target audience. Identifying the overlap of what you want, and what your audience wants, is why our campaigns perform better.
Average results generated for our clients:
63%
Increase in leads
2.4X
Increase in search traffic
52%
Increased time on site
The most sophisticated platform
We're an official HubSpot partner
The best tools have the most capabilities and integrations, and our Hubspot certifications will help your organization leverage the power of this award-winning suite of products.
As certified HubSpot partners, we can help you implement, migrate, and manage Sales Hub, Marketing Hub, Service Hub and CMS Hub. We'll guide you along the process, lending our expert advice on inbound methodology and the HubSpot platform itself.
If you need to attract more leads, close more sales, keep your existing companies happy, or find an easier way to manage your website, HubSpot has a robust and compelling software solution.
Inbound is a multi-disciplinary practice and we have the team to help with all of it
Strategy
Digital Strategy
Web Strategy
Buyer Personas
Customer Journey Maps
Competitive Audits
Campaign Analytics
Attraction
Search Engine Optimization
Social Media Advertising
Digital Advertising
Pay Per Click Advertising
Email Marketing
Engagement
Web Design
Content Marketing
User Experience Design
Website Development
CMSHub
WordPress Development
Lead Gen
Lead Nurturing

Conversion Optimization

A/B Testing

HubSpot
A defined, proven process
By using a proven, systematized process we get results for every client, in every industry
01
Discovery
Analyze the internal structure of your organization to reveal its true goals
Establish Goals and KPIs
Buyer Psychology Model
Buyer Journey Maps
Competitive Audit
Brand Audit
02
Strategy
Identify the current competitive landscape and create a plan forward
Channels
Offers
Workflows
Calls to Action
Campaigns
03
Creative
Masterfully created content and visuals that will perfectly showcase your content
Copy
Assets
Landing Pages
Templates
04
Traffic
Source qualified traffic through all relevant digital channels
Setup campaigns
Launch campaigns
05
Analysis
Study the data to identify what's working, what's not, and how we could improve
Impressions
Clicks
Behavior
Conversions
06
Optimization
Utilize findings and transfer them back into the campaign and share them with the organization
Create hypothesis
Split test
Record results
Transfer knowledge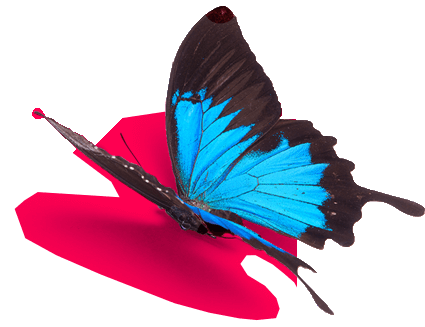 Get in Touch
Let's Talk About How to Solve Your Website and Marketing Challenges
Are you ready for a memorable website that tells your story and attracts your ideal audience. We're ready to help.