Ann Arbor, Michigan Digital Marketing Company
Go boldly upward and onward through effective digital marketing
Our proven digital marketing strategies have helped clients boost their lead generation by over 10 times within a period of less than 3 months. Get in touch with us to find out how we can assist you in achieving your marketing objectives.
The modern buyer's journey is dramatically different than it was even five years ago. Today, people love to buy but hate to be sold.
They're spending more time researching purchasing decisions, most of it online. According to Forrester Research, 2/3 of buying decisions are now made online and via social media – before anyone talks to a supplier. Your prospects are becoming experts first and only then talking to you.

But to talk with you, they have to find you; if you're not visible online, you're invisible to them. We'll create a mobile- and user-friendly website that conveys your brand personality, shows up prominently in searches, and converts leads to clients and donors. Because today digital marketing isn't a nice to have, it's a must-have.
Ways we help
We can help you solve these digital marketing challenges
Inferior online visibility
If you're having trouble reaching your target audience online, we'll identify the channels and methods you need to succeed.
Low Search Rankings
If you're not showing up in keyword searches, prospects are going elsewhere. Search engines don't always rank based on who's best. We understand the myriad factors involved in website rankings and put them to work for you.
Wasted ad spend
With digital marketing, it's much easier to track what works, so we do exactly that: testing, comparing, refining, succeeding.
Campaigns that don't convert
If you're getting lots of traffic to a landing page but not turning these visitors into leads and sales, we'll help you close the deal with proven online techniques.
Poor return on investment
At the end of the day, you're looking for a sound return on every dollar spent. Our focus on CPA (cost per acquisition) helps you reach goals and make every dollar work harder.
A website that doesn't convert
As experts in smarter design psychology, we'll help you transform more prospects into leads and sales.
Areas of expertise
Sectors where we help clients excel and succeed
Education
As educators ourselves we believe that knowledge is the key to a bright future. We can help your online course, educational department or other programs.
Non-Profits
We love helping organizations that help others. Your cause is our cause and we'll be as dedicated as you are to building awareness, promoting events, increasing attendance, and generating donations.
Technology
We're well grounded in helping tech companies achieve lofty goals. Manufacturers, web-based businesses, media companies, and software providers have all benefited from our smarter design approach.
Approach
Why Choose 3.7 Designs as your Ann Arbor Digital Marketing Partner
Effective digital marketing requires two critical elements: strategy and execution. Without the right strategy, you might participate in the wrong platforms and target the wrong keywords, leading you in the wrong direction. On the other hand, without good execution, your campaigns fail to attract, inspire, and drive action.
At 3.7 Designs, we have proven processes that can help you establish the right strategy and execute it effortlessly at the level you need.
Methodology
AirGlow framework
Digital marketing has the ability to positively transform your organization, but only if you approach it strategically.
Our AirGlow framework illuminates the key facets around your brand and industry, giving us the knowledge needed to create a digital marketing strategy that generates the results you need. Think of it as that "glow of success."
Results
How does a 1,000% increase in leads in 90 days sound?
In our 18 years of business, we've helped several B2B clients boost their monthly online leads by over 1,000% in just 90 days. How do we do it? We have a reliable process for discovering your audience. This helps us understand your target audience, where they spend time, and what motivates them.
Then, we layer on some effective marketing techniques like content marketing, targeted ads, and search engine optimization. With these methods in place, the leads start flowing in.
A relentless approach
Always watching, always Improving
We're not "set it and forget it" people. We keep a close eye on every campaign, constantly looking for any new opportunity or shift in performance. By spotting changes early, we can avoid drops in performance while discovering new opportunities and maximizing gains.
A multitude of capabilities
Digital marketing services
Search
Search Engine Optimization (SEO)
Search Engine Marketing (SEM)
Pay Per Click (PPC)
Display advertising
Retargeting
Reputation management
Social
Facebook advertising
LinkedIn advertising
YouTube advertising
Twitter advertising
Instagram advertising
Inbound
HubSpot
Content marketing
Content offers
Email marketing
Digital marketing
Things to know before you go (forward)
A successful lead generation strategy can help a business grow and thrive, allowing the company to target and connect with potential customers at various sales funnel stages. This article will delve into 10 ways to increase the number of leads you get from your website.

Brands have two main choices for marketing these days: They can do it in-house by hiring a marketing manager, or they can hire a digital marketing agency with specialists in multiple disciplines.

We provide an overview of the two options below, then unpack the benefits and situations where each choice is ideal.

Hiring a digital marketing agency makes sense for many brands. Access to extensive experience, knowledge of recent trends, and time savings are a few reasons companies go this route.

Here are 25 questions to ask that will help you decide based on four key areas: experience, logistics, approach, and due diligence.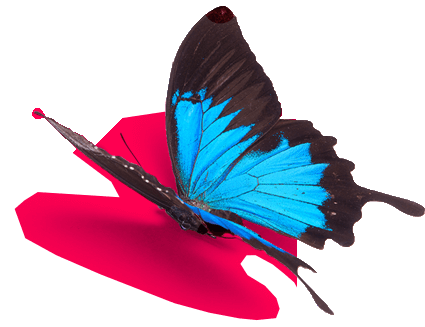 Get in Touch
Let's Talk About How to Solve Your Website and Marketing Challenges
Are you ready for a memorable website that tells your story and attracts your ideal audience. We're ready to help.