Michigan HubSpot Consulting Agency
Unleash the Full Potential of HubSpot
Our HubSpot experts can help you overcome your HubSpot challenges and achieve your sales, marketing, and service goals.
We help businesses and organizations transform through expert HubSpot consulting and implementation services
You've selected HubSpot to power your sales, marketing, service, website, or all of the above. As one of the most powerful platforms available, this was a good choice. HubSpot has the potential to drive revolutionary change in your organization or business, but it must be implemented correctly.
You wouldn't design a house without an architect, and you shouldn't implement HubSpot without expert guidance.
Here are the ways we can help you maximize your investment:
Strategy
What HubSpot tools should you leverage to accomplish your goals? We can help you answer these nuanced questions.
Implementation
We'll help you configure your HubSpot platforms to align with your business workflows and needs.
Consulting
Have a specific HubSpot problem or need? We can help you solve it. Our creative experts have tackled some of the biggest challenges in the ecosystem.
Training
Need help learning how to use HubSpot? We can teach your team, empowering them to leverage the platform to it's full potential.
As an official HubSpot partner agency, we have experience and training in all areas of the platform
We have the experience to effectively navigate and implement the wide range of features that HubSpot offers. With our in-depth knowledge, we can guide you through every aspect of the platform, ensuring that you leverage its full potential to achieve your business goals.
Sales Hub
Streamline your sales processes, optimize lead management, create sales transparency, and drive revenue growth.
Marketing Hub
Create targeted inbound marketing campaigns and leverage marketing automation to drive lead-generation efforts.
Service Hub
Deliver exceptional customer experiences by managing support tickets efficiently and nurturing long-lasting relationships.
HubSpot CMS
We can design, build, and optimize visually stunning responsive websites that are easily editable and fully integrated with your HubSpot platform.
Operations Hub
Centralize your data, automate tasks, and gain actionable insights to enhance operational efficiency and drive growth.
Integrations
Integrate with the most common technology platforms to streamline workflows, enhance data synchronization, and maximize the value of your tech stack.
Onboarding the Right Way
Seamless and successful HubSpot implementation from the very beginning
Setting up HubSpot properly and establishing team-wide usage conventions is critical for maximizing your platform.
A well-planned onboarding process ensures your data is organized, reporting is accurate, and workflows are streamlined.
Usage conventions promote consistency, collaboration, and data integrity, enhancing productivity and facilitating team collaboration.
Strategic Thinking and Problem Solving
Solve complex problems and reach your ambitious goals
Our team is ready to work along side you to understand your unique business goals and challenges, developed a tailored strategy, and implement effective solutions.
We can help you streamline your sales process, optimize your marketing campaigns, enhance your customer service, and automate your business.
We have the HubSpot knowledge and expertise to help you succeed.
HubSpot Training
Empower your team to unlock the full potential of HubSpot
Proper training ensures your team is empowered to use HubSpot's tools and functionalities fully and effectively.
They'll learn how to automate processes, analyze data, collaborate, and generate valuable insights.
We can train your team on all or specific areas of HubSpot, tailored to your specific business needs and use cases.
The results are incredible, I expected more leads but not by this much. I have more business than I can handle!
Inbound Marketing Client
Approach
Leveraging a proven process that will get the results you need
We've delivered complex HubSpot implementations for companies in manufacturing, technology, healthcare, non-profits, and life sscience.
Strategy
Identify the current state and desired outcomes. Create project plans and define key performance indicators.
Project plan
Key performance indicators (KPIs)
Requirements
Implementation
Implement project requirements, documenting as we go and testing for quality and desired outcomes.
HubSpot implementation
Process documentation
Quality assurance
Training
Training you and your team on how to leverage the new tools and deliver on the new strategy. Includes documented processes.
Custom training documents
Live training
Offline tools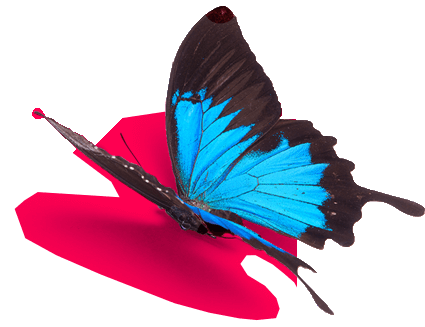 Get in Touch
Let's Talk About How to Solve Your HubSpot Challenges and Goals
We're ready to help you move forward. Contact us today for a free consultation and strategy session.