Michigan Web Design Company
You have a split second to make a great first impression on your website
See how 3.7 Designs can help you convert more prospects into leads, customers, and members through advanced design psychology and our exclusive Six Layers of Design™ process.
Problems solved through smarter design thinking
The reality is, most people don't realize just how much better their website could perform with proper design psychology in place. Your website should accurately represent your brand and bring you (and convert) a consistent flow of targeted traffic.
"My website looks fine but doesn't do anything for my business."
The longer your website fails to perform, the more money it wastes, because you're not only losing out on revenue, you're squandering resources.
"My website embarrasses me."
When your website is outdated, unattractive, or doesn't accurately portray your brand, visitors will quickly dismiss you and fail to see the true value you deliver. Then they'll move on to check out competitors' sites.
Our approach
Successful web design requires an effective strategy
Prospects will only engage with your site if they like, identify with, and trust you. If your site fails to communicate these critical qualities convincingly, visitors won't stick around. And you won't be able to transform them from prospects to customers.
Through our proven, proprietary Six Layers of Design™ methodology, we create a psychological profile of your target audience that shapes the approach for structure, content, and design of your site. This process – combined with over 50 of our persuasive website design strategies – assures your online presence conveys exactly what your prospects demand – building affinity, confidence, and rapport. 
06

Emotion

05

Communication

04

Value

03

Usability

02

Reliability

01

Function
Design Psychology
Design Thinking
01
Function
What's the main purpose of your website? You may have several, but to create the most effective functionality, we use this layer to zero in on one primary objective.
02
Reliability
Regardless of device or user restrictions, your visitors must have a consistent experience. So this layer ensures your website design doesn't create any unnecessary challenges.
03
Usability
People come to your website with goals in mind. With this layer, we make sure they reach these goals as quickly as possible, while setting the tone for a positive experience.
04
Value
How could you put someone in a better position based on what they want to accomplish? This layer is where we look for opportunities to incorporate tools, resources and information that improve your visitors' situation.
05
Communication
Rather than designing for your preferences, you must design for the psychological aspects of your target audience. So this layer leads to design that immediately resonates and communicates the right message to the people you want to reach.
06
Emotion
Emotions influence almost every human decision. So we use this layer to settle in on specific emotional responses — created through design — that push your visitors toward a designed action.
Why it works
Six Layers of Design™ — Why smarter design thinking succeeds
Our Six Layers of Design™ methodology combines smarter design thinking with advanced design psychology. These perspectives guide our approach to ensure your site is purpose-driven and fully aligns with how your visitors think and behave.
According to Forrester market research, an intelligent design approach like this boosts website conversions by up to 400%, and it's the key to how we create greater success for you online.
Where we focus
A results-driven approach to web design and marketing
We look for high-leverage opportunities to produce results two, three or 10 times greater from your marketing investment.
Outcomes like these are only achieved through a long-term vision and partnership. Instead of a "one-and-done" approach, we'll work closely with you to create, monitor, analyze, and constantly improve your marketing strategies. Through this process, we've helped clients exceed their business goals including increasing leads by as much as 1,500% per month!
Case Studies
Designing the way to smarter architectural security solutions
1000%
Increase in leads
400%
Increase in organic traffic
50%
Higher conversion rate than industry avg.
Innovation consulting firm strides boldly into the unknown
1200%
Increase in leads
750%
Increase in avg. time on site
200%
Increase in organic search traffic
Shaping the future of learning
850+
Events submitted
50,000+
Attendies
32 Million
Social media impressions
Clients we've worked with
I'm kind of hesitant to provide a testimonial because 3.7 Designs is excellent to work with, and I want to keep them to myself.

Ryan Bateman, Deque
Ways we help clients
Our services
Web Design
Website Strategy
Interface Design
User Experience
Mobile Design
Conversion Optimization
Landing Pages
Web Development
Responsive Websites
eCommerce
Mobile Websites
Web Design Experts
Local to Ann Arbor, Michigan
Let's face it, even with the connivence of Zoom calls there is something important about being able to meet face to face.
While we're a remote company our team is primarily in Michigan, in close proximity to Ann Arbor. This means you can actually meet our team in person when discussing your web design project. It also means we understand the local business environment, from University of Michigan based life-sciences to the local technology startup landscape.
Web design
Things to know before you go (forward)
Overseing a website redesign project can be a daunting task, requiring extensive time, resources, and collaboration. In this article, we will delve into the crucial role played by project management in website redesigns and offer practical advice for efficiently managing such a project.

In today's digital world, having a website is crucial for businesses of all sizes. However, simply having a website is not enough – turning visitors into leads and customers is essential.

In this article, we'll discuss some common website redesign missteps that can damage SEO objectives. We'll provide you with valuable insights and guidance to navigate these challenges, so your redesign process can be successful in boosting SEO performance.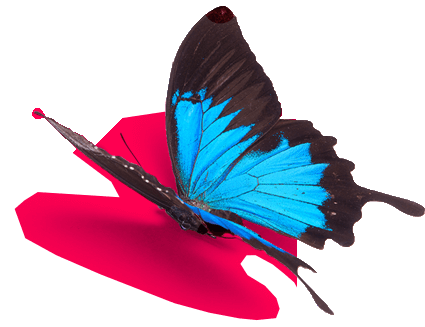 Get in Touch
Let's Talk About How to Solve Your Website and Marketing Challenges
Are you ready for a memorable website that tells your story and attracts your ideal audience. We're ready to help.