Michigan Graphic Design Company
Tell your story to the world, beautifully and effectively.
Every aspect of your brand tells a story. It can be a story that aligns with who you are and what you do, or one that doesn't represent your true identity. We focus on telling your truth.
---
Transformation
Elevating brands through engaging, smarter design
We're here to tell your story through smarter design thinking. So you can achieve better digital results.
Design is communication and the moment someone sees your logo, business card, brochure, or infographic, they've already made assumptions and judgements about who you are and what you stand for.
Too often brands fail to connect deeply with target audiences because their design is not up to par or may be communicating "the wrong story."
We're not here to just make pretty pictures. Behind great design is smart strategy that empowers us to accurately define your brand and translate your attributes into a cohesive visual language. A language that's engaging, powerful, and effective.
Ways we help
Design aspects and issues we address and solve
Brand identity
We can craft an ideal, highly representative visual identity around your brand. It starts with a logo and positioning, then we go onward and upward from there.
Brand strategy
Having trouble identifying what makes you unique? What your culture is? Your place in the mind of prospects? We'll help you define, differentiate, and dominate.
Physical materials
Business cards, booklets, brochures and all things printed. All intelligently designed to advance your brand image and messaging and connect with your digital presence.
Digital assets
We'll help you you craft compelling diagrams, unique infographics, exciting email templates, digital ads, and other cybersational projects.
Tradeshow support
Booths, banners, booklets, boxes, and beyond. We've helped many clients optimize their trade show budgets and on-site-experience marketing efforts.
Brand books
Ensure consistency across all brand touch points with a succinct-yet-detailed brand guidebook.
Areas of Expertise
Sectors where we help clients excel and succeed
Non-Profits
We love helping organizations that help others. Your cause is our cause and we'll be as dedicated as you are to building awareness, promoting events, increasing attendance, and generating donations.
Science
We're never blinded by science, but help science-focused companies see the light in terms of improved marketing and greater online impact. Bio-medical, mass spectrometry services, and assay kits are just a few of our successful science projects.
Technology
We're well grounded in helping tech companies achieve lofty goals. Manufacturers, web-based businesses, media companies, and software providers have all benefited from our smarter design approach.
Design Methodology
Double Helix
Our Double Helix brand discovery process allows us to dig deep into the DNA of your brand and pick apart the strands that make you unique.
Through this process, we identify your culture, voice, target audience, differentiators, and the aspects of your brand that will resonate the most with prospects and clients.
06

Emotion

05

Communication

04

Value

03

Usability

02

Reliability

01

Function
Design Psychology
Design Thinking
01
Function
What's the main purpose of your website? You may have several, but to create the most effective functionality, we use this layer to zero in on one primary objective.
02
Reliability
Regardless of device or user restrictions, your visitors must have a consistent experience. So this layer ensures your website design doesn't create any unnecessary challenges.
03
Usability
People come to your website with goals in mind. With this layer, we make sure they reach these goals as quickly as possible, while setting the tone for a positive experience.
04
Value
How could you put someone in a better position based on what they want to accomplish? This layer is where we look for opportunities to incorporate tools, resources and information that improve your visitors' situation.
05
Communication
Rather than designing for your preferences, you must design for the psychological aspects of your target audience. So this layer leads to design that immediately resonates and communicates the right message to the people you want to reach.
06
Emotion
Emotions influence almost every human decision. So we use this layer to settle in on specific emotional responses — created through design — that push your visitors toward a designed action.
Our Approach
The Six Layers of Design
Design thinking is such a critical part of our offering that we've developed our own design methodology (the six layers of design) and process (saturation) to guide each project we engage in.
how we work
Our Process
Strategy is the foundation of our process. We start with research and discovery, giving us a strategic lens to paint a roadmap towards future success.
01
Brand Discovery
A deep dive into your brand DNA using our Double Helix process. Key details are used to establish visual direction and tone.
02
Messaging
Clearly define who we're talking to, what we want to say, and the desired outcomes.
03
Exploration
Explore and iterate, through several intermediate design approaches, to determine what works best.
04
Refinement
Distill the strongest ideas into print ready concepts that will deliver outstanding results.
05
Delivery
Work closely with third parties to facilitate printing, production of materials, on-time delivery, and other key logistical aspects.
Graphic design
Knowledge that translates to results
If you're trying to figure out exactly what your brand should communicate, explore the possibilities through this brand tone exercise.

Archetypes (or ideal examples) are an incredible tool for brands. Aligning a design with an archetypal figure assures that we're communicating the perfect traits, so your target audience completely "gets" your brand personality.

This method is adapted from Abraham Maslow's famous Hierarchy of Needs. Maslow, a noted psychologist, was interested in what motivated human beings and how lower needs must be satisfied before higher ones can be fulfilled. We've transformed his concept into a design pyramid focused on five categories of design needs.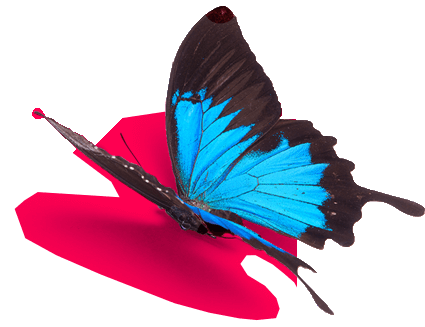 Get in Touch
Let's Talk About How to Solve Your Website and Marketing Challenges
Are you ready for a memorable website that tells your story and attracts your ideal audience. We're ready to help.