---
Situation
Design agency desires a better way to communicate with clients
At 3.7 Designs, sometimes we are our own client. (Thankfully, we tend to get along with ourselves quite well.) And around 2010, we decided to improve on the ways in which we communicated with clients.
While the project management software we used was adequate, it did a poor job conveying project progress. Clients often struggled to where we were in terms of completion. 40%? 75%? It was difficult for them, and us, to know for sure.
So we set out to design and build our own project management system. One that would help track and visualize project progress and status in a crisp, easy-to-understand, highly visual manner.
---
Solution
Discover. Explore. Execute. Use. Market.
We handled this project exactly as we'd tackle a client initiative, creating user personas, user journey maps, and clearly defining goals and objectives.
Research gave us input for sketches. Sketches led to wireframes, and wireframes informed prototypes. Soon we were excited about creating the perfect dashboard that would quickly communicate –
What's been accomplished to date
Where we're at today
And what's coming next.
Then we applied a graceful, graphic, and calming visual layer to our logistical foundation.
Not only did we design this platform, we built it. This tool revolutionized the way we work with clients. It was so useful that we started selling it as a product offering: Project Panorama.
Today, there are thousands of people using Project Panorama for many different types of use cases. Not only ad agencies and design firms, but swim schools, body shops, internal marketing teams, higher education institutions, and even multinational banks. In other words, we're proud to have created an innovative, practical tracking system that's already achieved a great track record!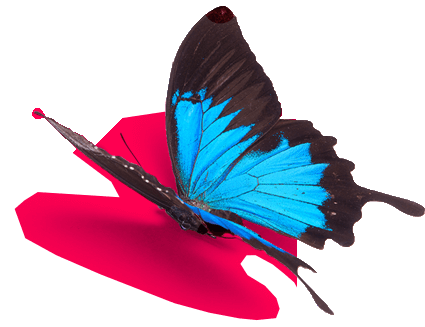 Get in Touch
Let's Talk About How to Solve Your Website and Marketing Challenges
Are you ready for a memorable website that tells your story and attracts your ideal audience. We're ready to help.