Who is ChadTough Defeat DIPG Foundation and My DIPG Navigator?
Helping Support Parents & Children Facing a DIPG Diagnosis
Diffuse intrinsic pontine glioma, or DIPG, is a highly aggressive, difficult-to-treat brain tumor. The disease affects children almost exclusively, accounting for roughly 10-15% of all brain tumors in children, yet responsible for nearly half of all pediatric brain cancer deaths.
The ChadTough Defeat DIPG Foundation inspires and funds game-changing research to discover effective treatments for pediatric brain cancer, with an emphasis on diffuse intrinsic pontine glioma (DIPG), which is underfunded compared to most cancers. Powered by parents who have faced a pediatric brain cancer diagnosis, many of whom have lost a child, and guided by a Scientific Advisory Council made up of the leading experts in the field, the foundation ensures every dollar possible funds the most promising research anywhere in the world.
In addition to funding over $20M in DIPG research globally, the ChadTough Defeat DIPG Foundation also recently launched a new program in the U.S. called My DIPG Navigator. This program provides much needed one-on-one support from experienced nurses to help patients and families navigate a DIPG (or closely related, DMG) diagnosis.
This program was developed in collaboration with some of the top DIPG/DMG doctors and over 20 partner foundations who were inspired by the vision of DIPG fighter, Jace Ward. Diagnosed 9 months before his 21st birthday, Jace spent his remaining time on this earth advocating for swift and significant change to accelerate research and to ease the journey patients and families must face after hearing this dire diagnosis. Jace thought all families should be able to quickly access best practices and treatment options – and My DIPG Navigator is helping to make that vision a reality. The development of the program began before Jace passed away in July of 2021 and officially launched during Brain Tumor Awareness Month in May of 2022.
High-Quality, Trustworthy, Actionable Support
The devastation that comes with a DIPG (or closely related DMG) diagnosis can leave a family in shock and disbelief. Discovering next steps for the best treatment option available can often be overwhelming and must be done quickly. My DIPG Navigator is a trusted source for the reliable information patients and families need to understand and manage care for their loved one with DIPG or DMG. With years of experience in pediatric oncology, the Nurse Navigators share options and expectations and connect families to the proper resources they need to make the most informed decisions throughout their entire cancer journey.
Upon receiving this devastating diagnosis, families must make significant decisions quickly to maximize their time with their child. My DIPG Navigator is ready to help, but the challenge becomes connecting with the families in need at the time they need help the most.
The ChadTough Defeat DIPG Foundation needed a website to support the new My DIPG Navigator program – one that could be built swiftly, look professional to help foster trust with struggling families, and provide an extremely friendly user experience to help families get connected with a Nurse Navigator as quickly and painlessly as possible.
The ChadTough Defeat DIPG Foundation had communicated with 3.7 Designs on a previous project, so when they knew they needed a website, they called Declan (3.7's Account Manager) with a confidence that we could build a site to seamlessly introduce patients and parents to My DIPG Navigator.
Fast & Efficient Action
3.7 understood My DIPG Navigator's urgency and took on the project.
There was no time to waste. Soon after our Discovery process, we began work on all the key elements of My DIPG Navigator's campaign – an accessible, custom WordPress theme, Salesforce integrations, an SEO keyword research strategy with on-page optimizations, and more.
Our focus on efficiency paid off. In under 16 weeks, My DIPG Navigator's optimized Launch Pad site was complete.
The first time 3.7 presented the Launch Pad website, it was way closer to what we had envisioned as a final project than we had expected.

Ann Friedholm, Chief Executive Officer at ChadTough Defeat DIPG Foundation
The website's understandable navigation, user-experience-optimized design, clear showcasing of Nurse Navigators, auto-language-translation and site search features, and more met the goal of a simple, trustworthy, and easy-to-navigate website that My DIPG Navigator was looking for.
To ensure parents could employ the program quickly, the Navigator Connection landing page was built to provide the information – and answer the immediate questions – parents need to begin the first step. The contact form was also purpose-built to shorten the time it takes to contact My DIPG Navigator while capturing enough information upfront to provide value to parents quickly.
The site is also 100% mobile optimized for parents who spend a significant amount of time in hospitals/other treatment facilities and need to access the site from anywhere.
I've been through the website building & stakeholder processes before. Working with 3.7 Designs has been a nice surprise. Declan spent a significant amount of effort asking our team the right questions until he thoroughly understood what we needed, and he communicated that need well to Ross and the rest of the 3.7 development team.

The combination of Declan's understanding and Ross' design expertise allowed us to finalize a user-friendly website quickly, and gave us the extra time we needed to think through nuanced feedback and extra functionality to help achieve our mission.

Ann Friedholm, Chief Executive Officer at ChadTough Defeat DIPG Foundation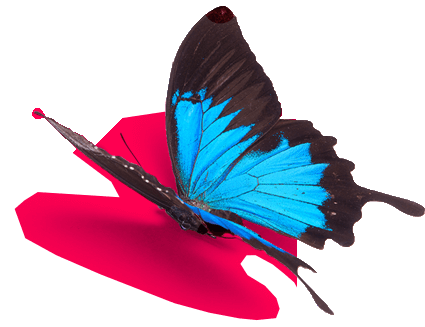 Get in Touch
Let's Talk About How to Solve Your Website and Marketing Challenges
Are you ready for a memorable website that tells your story and attracts your ideal audience. We're ready to help.